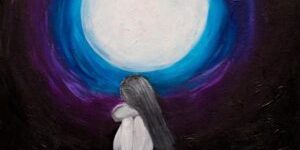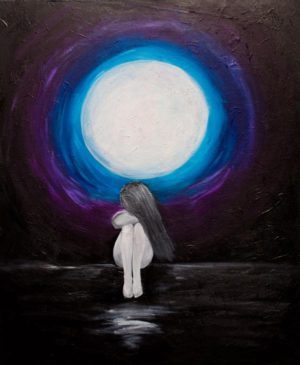 A heart centered play about finding equilibrium when your world is reduced to a diagnosis
Written & Performed by Naomi Tessler
Direction & Dramaturgy by Bronwyn Steinberg
Music by Lucila Al Mar
(off) Balance shares the autobiographical journey of one woman's struggle with depression that led to spiritual awakening in her first year at university. This play addresses the stereotypes and stigma associated with mental health, poses questions about the line between spirituality and mental illness, and critically reflects upon the medical care in our society that all too often leaves people feeling powerless. (off) Balance calls into action the need for nurturing a holistic system of support for those struggling with mental health and awakening to their spiritual path.
This play is a meaningful piece to stir dialogue about mental health and personal growth with high school and university students and intergenerational community audiences.
After a memorable run in Ottawa as part of TACTICS and in Toronto at the Storefront Theatre, here's what critics and audiences are saying about (off) Balance:
"(off) Balance is theatre that takes risks…an engaging piece of theatre that raises important conversation points"
Allan Mackay, OnStage Ottawa
"(off) Balance… is a must-see for those who have dealt with or are interested in learning about mental illness."
Allegra Morgado, The Fulcrum
"Naomi Tessler gives a very personal and vulnerable performance while also being extremely dynamic throughout the one-woman show. You can hardly take your eyes off her."
Diane Lachapelle, Apartment613
"I feel privileged to have borne witness to some of your early efforts and to now see this production – the result of an amazing creative and personal process that has teachings for all of us. Congratulations on a moving and engrossing drama that shares not only the pain and suffering that you endured but your beauty and joy of life"
Zal Press, Executive Director, Patient Commando
"Bravo to your bravery, a great script, beautifully acted and put together really well. Your show was not only fascinating but you are truly a pleasure to watch on stage."
Fern Linzon, 2012 JUNO Award Nominee – Vocal Jazz Album of the Year
"Solo performance is a challenge, and you nailed it. The acoustic accompaniment, the different voices and characterizations, together with your own emotive range, all worked together to keep us interested and engaged. Personally, I found myself transfixed; sympathetic and concerned for the character, sharing her frustrations, ultimately delighted at her success. This kind of bond with any audience is rare.  Congratulations."
Richard Shoichet, CEO, SkyCharter
"What a fantastic performance and a very powerful show. You are a courageous woman, that's for sure! I loved the show and really admire how you perform… thank you for sharing your story. I definitely think it's well suited for high schools"
Joanna Lambert, Drama Teacher, Westmount Collegiate
Need a Custom Production?
We would love to engage, entertain and share the stage with you!